The possibilities are endless
One of the most difficult and personal decisions in your kitchen design process is determining which finish selection to apply to your cabinets. Whether you want traditional stain or classic paint, you can choose just the "right" finish to transform the look of your kitchen.
Paint and Stain Properties
We are known for our superior quality of finish. We offer a designer palette of paints for a smooth consistent look or stains that enhance the natural character and grain of wood. Our superior paints, stains and other finishes are applied to Cherry, Maple, Birch, Oak, Pine and Engineered Composites. From light to dark or subtle to dramatic, the options are endless.
Paints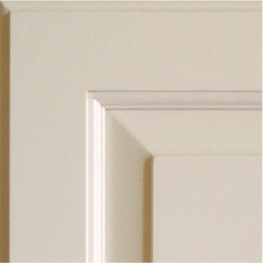 For a more consistent or uniform look, painted cabinets are an excellent option. We have a great selection of designer colors to chose from or we can custom match any other color out there to complement any specific décor. All paints can be applied to either solid wood or engineered composites.
With wood naturally expanding and contracting as changes in relative humidity occur, the paint may develop slight hairline cracks in the finish. This is most notable where two pieces of wood are joined.
Please keep in mind that painted products usually require more upkeep than with stained products and even with proper care and maintenance, over time, a painted product may have chips, marks and scuffs which are the result of normal kitchen use and the oils in your skin.
Stains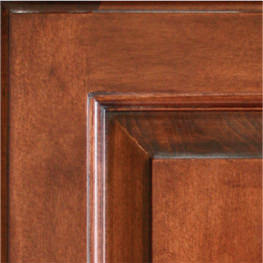 With the wide variety of wood species and stain choices, it's also important to keep in mind that no two pieces of wood or finish application can be identical. Each piece of wood is unique and stains often amplify the grain and characteristics particular to each species. You should expect to see some grain variation and slight changes in color when choosing a stained product.
Stain finishes are used to enhance the characteristics of each species, while the clear top coat applied over it protects the wood surfaces. A common misconception is that applying a stained finish to wood will hide inherent inconsistencies, when in fact the opposite is true; the finish will accentuate most variations.